Working Together with our Partners
MirLogic Solutions Corporation is dedicated to being supportive and conducive with our business partners. We believe and uphold the highest level of ethics within the company, to our partners, to our communities, and our competitors. The core concepts of this ethical practice include being trustworthy, respectful, fair, and responsible. Our partnerships with the following companies are opportunities for MirLogic to develop, learn, and teach.
Alion
Alion Science and Technology delivers advanced engineering, IT, and operational solutions to strengthen national security and drive business results. For customers in defense, civilian government and commercial industries, Alion's engineered solutions support smarter decision-making and enhanced readiness in rapidly changing environments.
BMRA
BMRA Inc. is a small business that offers certification training to federal government clients. BMRA offers agility, flexibility, and responsiveness in meeting your organization's unique acquisition training and consulting needs.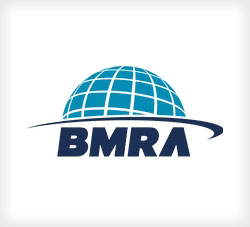 Diverse Concepts, Inc.
DCi is a Minority-Owned, Service-Disabled Veteran-Owned Small Business (SDVOSB) based in Millersville, Maryland, that has been providing technical support services to Federal and Private Sector customers for over 12 years. DCi's primary customers have been Department of Defense (DoD) components, where it has provided advanced, highly technical, and highly available services to a DoD Intelligence Community (IC) component agency. DCi holds a Department of Defense-sponsored Facilities Clearance and employs a staff that holds clearances up to and including TS/SCI with a Full Scope Polygraph. DCi provides the highest quality of service within a variety of areas of Information Technology realm, with a proven approach to IT support, solutions, and service that surpass expectations. DCi takes pride in contributing highly trained professional contractors to help our customers exceed their milestones with innovative technical concepts from tier-one help desk support to computer forensic investigations.
Fortalice Corp
Fortalice Solutions team represents the highest quality of cyber security talent available today. Unlike other cyber companies, we have deep experience in the cyber security life cycle, from the server room to the boardroom. Only Fortalice Solutions can provide the right blend of expertise, efficiency, quality, and speed at a price that works for your organization.
FEAC Institute
Federal Enterprise Architecture Certification (FEAC) Institute is the home of the Zachman Framework and provides Certified Enterprise Architect courses. As professionals, we understand and appreciate the need for continual professional development (CPD). Associations and training organizations exist to help facilitate this need. One of the most important aspects of a well-balanced approach to CPD is having access to a diversity of thought.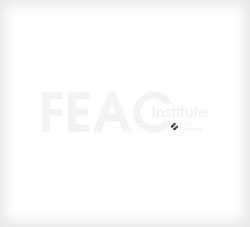 Kenjya-Trusant Group
The Kenjya-Trusant Group, LLC is a Service-Disabled Veteran-Owned Small Business that was established in 2015 as a merger between The Kenjya Group, Inc. and Trusant Technologies, LLC. Our mission is to implement, support and protect the nation's advanced technology systems, business processes and high-technology facilities. Kenjya-Trusant provides cyber protection, information technology, engineering, construction management, and acquisition support services.